Natto the audio cat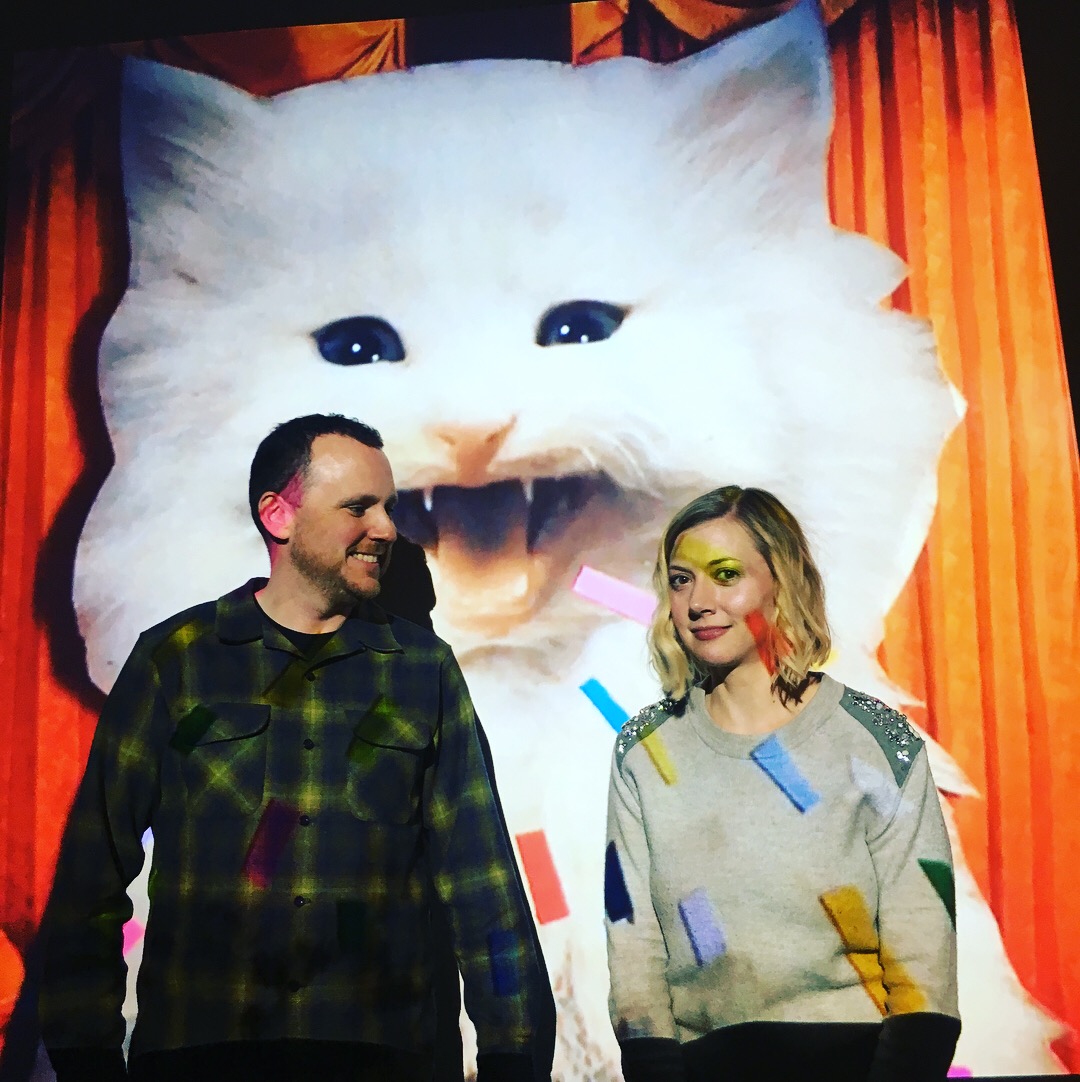 T.J and I love cats. Is it not evident from the photo from the two of us (taken at a New Year's party in 2018). Fun fact: Natto is from Japan. When I was living there in 2007, I decided I needed a furry companion. I figured I'd be living there for awhile, so it was logical to get a pet. When the snow in Hokkaido got to me, and I decided to move home after a year, I brought Natto with me. T.J. has two darling cats of his own - Taco and Roger. They are large and always think that it's dinner time.
Natto truly loves the audio closet (third photo in the series). If I had the choice, I'd make her the narrator of Rashomon.
Listen to Natto's crisp meows on episode 3 of the podcast. Subscribe on Apple Podcasts and stay tuned for more episodes coming soon!